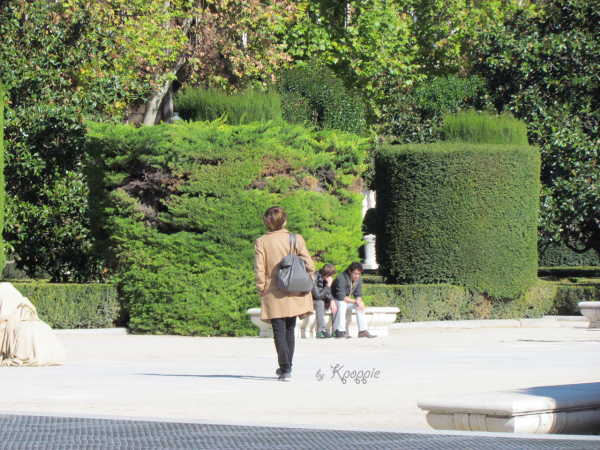 And this is a story from lucky fans in Spain :
"

So, this is the story of how I met Cho Kyuhyun, my first and ultimate bias. He isn't just a bias to me but the one I'll follow till I die. This is the second time I see him. When he arrived at the airport, as I work there, I met him when he was waiting to pick up his luggage.
My sister, my friend and I went downtown in Madrid to see if we could get lucky and find Kyuhyun somewhere. Madrid is a big city but there are at least a couple of places someone who is visiting the town must go to.
We were talking a walk, going to Plaza Mayor first, towards Palacio Real. We never believed we would be lucky enough to find him at that time (almost 3pm) because he could be having lunch at that time. We walked to the main gate of the Palace when we met him in front of us. He was leaving the Palace, he passed besides us while we were thinking about what to do! We went to talk to him. When we were by his side we greeted him and asked him if he could sign us an autograph.
The day was really sunny so he pointed to the shadow beside us so we could stay there away from the sun. He signed a couple of CDs and I asked him if he was fine. He said he was ok a couple of times, slightly smiling. We asked him when was he going to Barcelona very slowly, making him some short questions and, although he understood the questions, he didn't know how to answer them. He tried to answer in English really hard but he could just say some words. He said he was leaving at dinner time but it wasn't clear for us if he was going to come back to Madrid or not. I told him I had a bottle of wine for him as present. He thanked us for it but said that he was going to walk today though Madrid so it was better not to take it with him. After that, I finally asked him if it was possible to take a photo with him because I couldn't take it yesterday inside the baggage claim lounge yesterday when he arrived at Madrid. He said his wasn't looking good enough today but I just told him that wasn't true because he looked absolutely perfect!! He smiled while I told him many times that he looked beautiful and perfect and he can't say he doesn't look fine!!! Smiling he agreed to have a photo with us. We took that photo with him (I never ever thought he could touch our backs while taking the photo!!!!!!!!!!!!!!!) We thanked him again and wished him a pleasant trip. When he was leaving, it wasn't clear whether he was going to come back to Madrid or not so I asked my friend if she could ask him that in Chinese because I was sure it would be easier for him to talk to us in Chinese.
We chased him again and asked him if In Chinese if he was going to go to Barcelona and come back to Madrid. My friend told him that I really wanted to give him the wine. He said he was going to Barcelona in the afternoon and as we told him that I wanted to give him the wine, he said it was fine and he would take the wine but my friend told him that we didn't want him to carry the wine all the way while sightseeing and told him that we could give it to him before he left Madrid. She asked him if he was leaving by train and he said he was going by Renfe and he would be there at 19:30. We said goodbye and told him we'd meet later.
We couldn't believe he had told us when he was leaving!!! So at 6pm we went to the station just in case. We waited, thinking he would take the train that departures at 19:30 but when 19:30 came by, minutes started to pass by and he didn't show up…
Since we had nothing to do, we decided to wait just a little longer, just in case he meant he was going to come at 19:30 to pick up the 20:00 train. It was 19:50 and we finally saw him!! He came towards us smiling. He said in Chinese he didn't have time to stay with us because he was going late, while pointing at his watch. He showed us his ticket and asked if that was the right place to take the train. We told him he was in the right place and I finally gave him the wine. We thanked him for all he did for us and we said goodbye to each other. And before finally leaving, my friend told him: SS4 In Spain!!! He smiled and went away.
My personal opinion: He's a man absolutely adorable, sweet, shy, good person, awesome and way more beautiful in real life than in photos or videos…
He has always been my ultimate bias and, from today, he'll be in that position all his life!!!!!!!!!!!!!"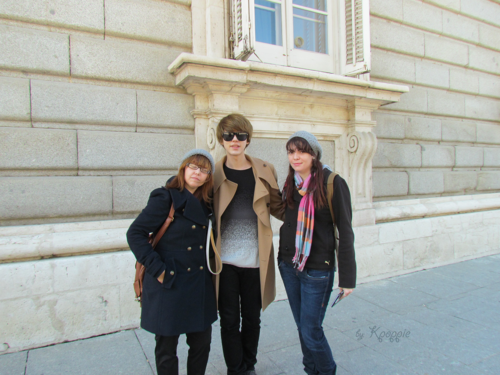 Uploaded by www.giftsfromkyu.blogspot.com
TAKE OUT WITH FULL AND PROPER CREDITS. DO NOT HOTLINK
ALWAYS CREDIT 'giftsfromkyu.blogspot.com' AS WELL. Thank you.